Software for sustainable cities
Terranova Way

Corporate welfare
Paid to employees in the last year
Job interviews
carried out in the last year

Terranova Way is our way of being: we digitize with innovative solutions that create value and sustainability, respecting the values ​​that inspire us in everyday work.
Terranova Way means investing in R&D, training and dissemination of environmental and social awareness. Terranova Way is made up of concrete, documentable and transparent actions, just like our Sustainability Report and our Code of Ethics.
Find out more about our world, about what drives and thrills us!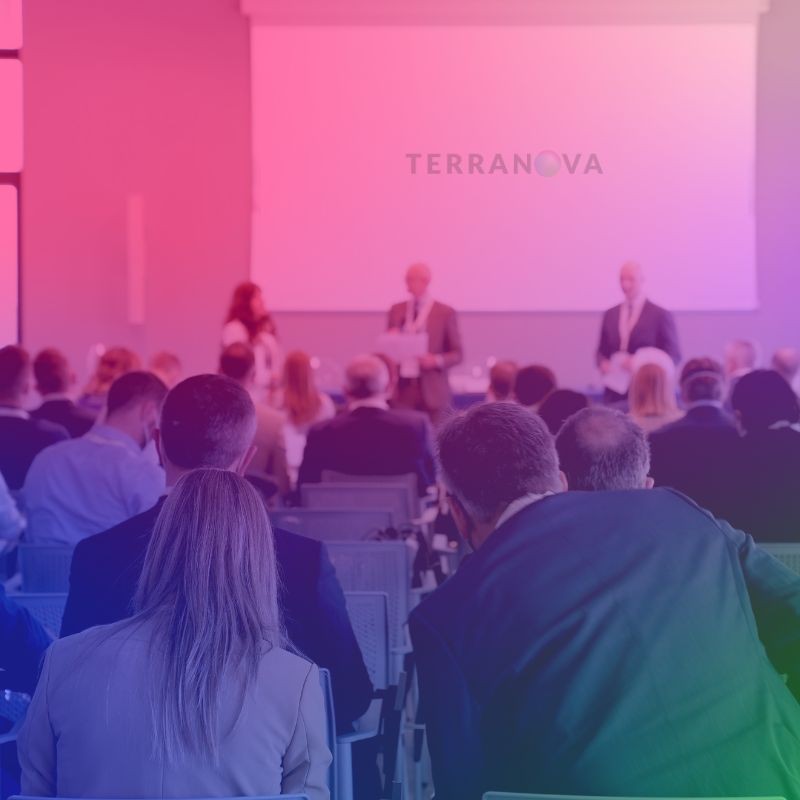 Who we are
We are innovators, we create solutions and we make complex processes simple. For over 20 years, our mission has been to invest in research and training to guide our customers in the digital transformation process through innovative solutions that exceed market standards and create value and sustainability.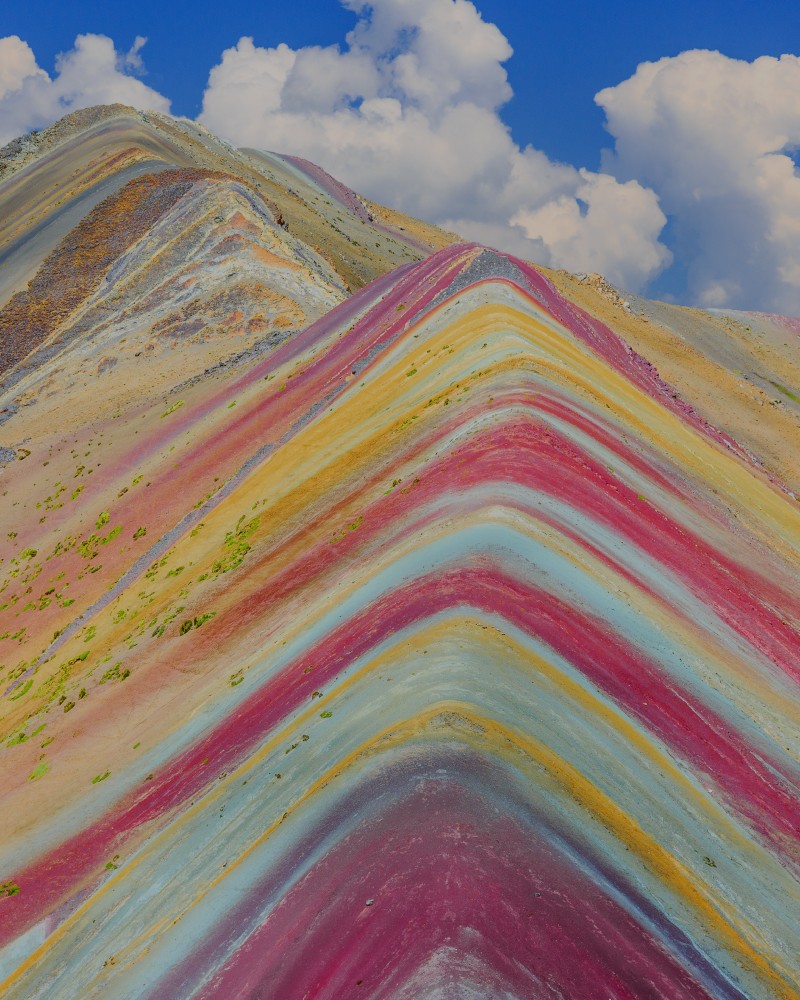 Sustainability
We implement policies to promote and disseminate awareness on issues of social, environmental and governance sustainability: for this reason we are not only a partner, but also a guide for our customers. Find out more about our way of interpreting sustainability!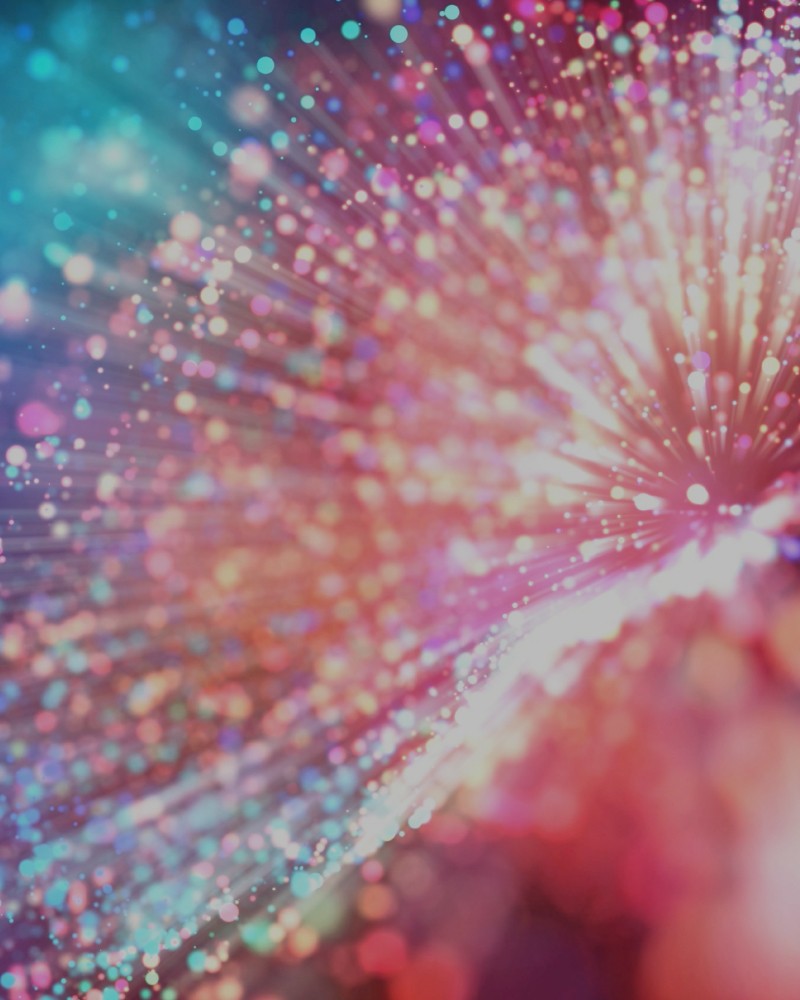 Innovation
Investments in R&D and strategic partnerships to propose virtuous models, flanked by technologically advanced solutions in step with the times.
Our goal: to guarantee excellent standards of quality, safety and enabling innovative technology, enriching it with increasingly high-performance solutions.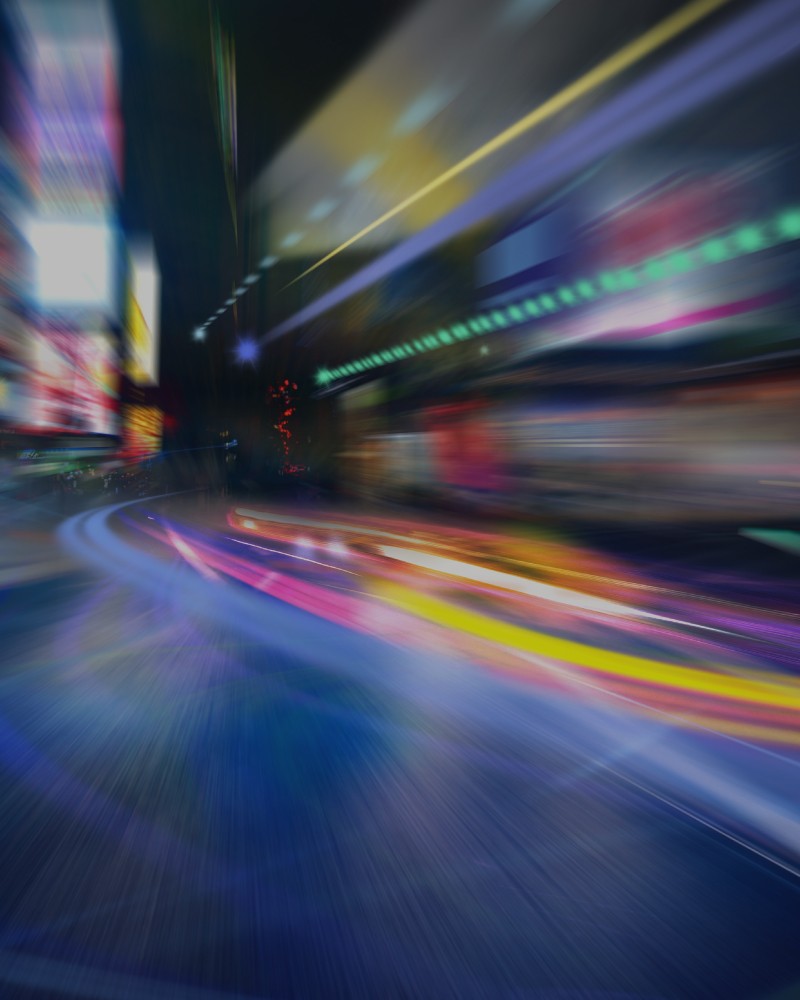 Digitization
Digitization is our core business, what we do best.
With our solutions we guide our customers in the Digital Transformation path, making complex processes simple and enabling sustainable business growth.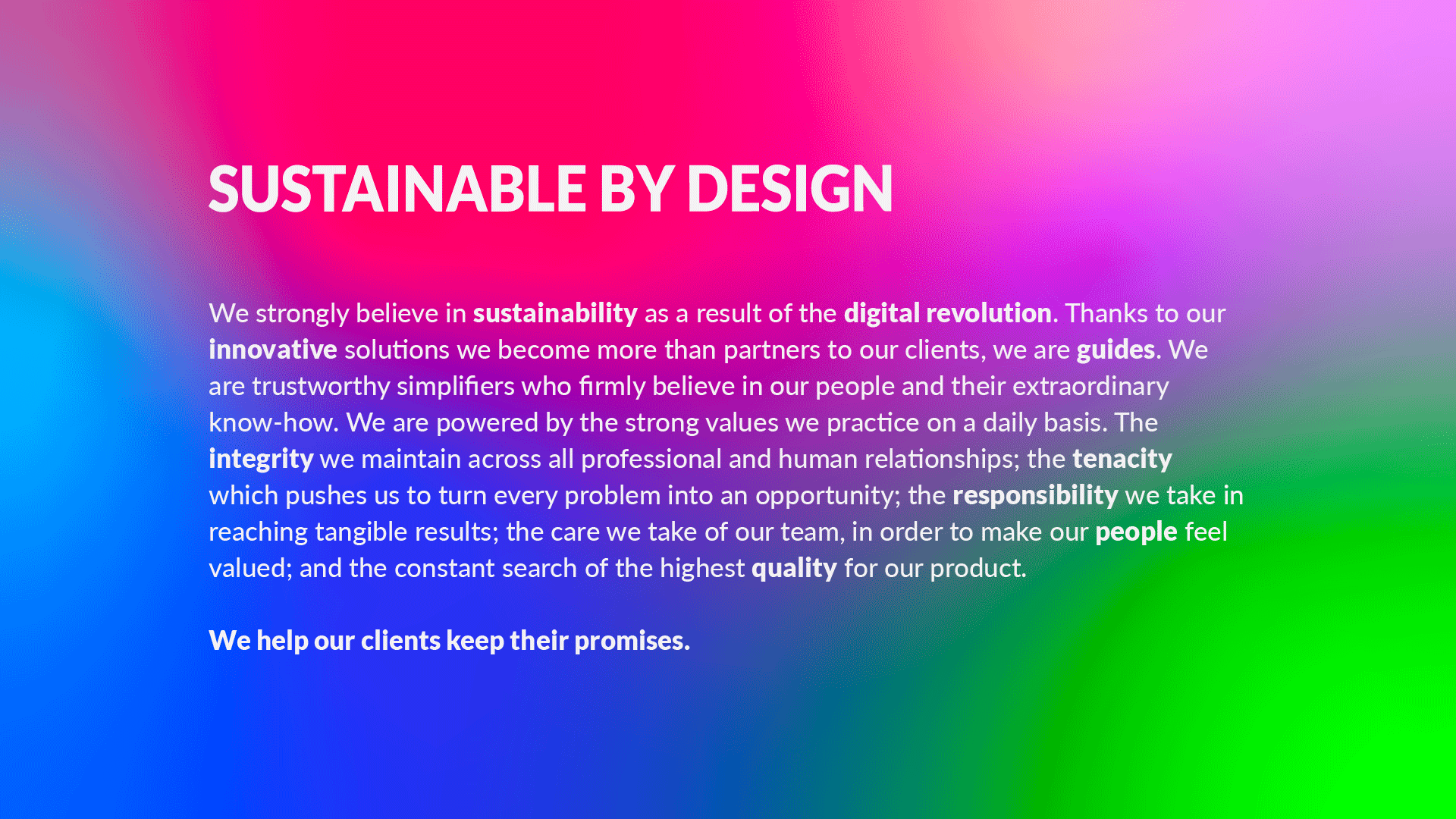 Code of Ethics
Our Code of Ethics explains our mission, principles and the values that inspire us.
As a business which is constantly growing, we are determined to not lose our moral compass. It's important we follow our Code of Ethics in all internal and external relationships.
Contact
Want to know more?
We'd be happy to talk more in detail about your needs and explore how we can become your ideal partner, to assist you in your business venture of innovation, digitization and sustainability