Software for sustainable cities
News | 7/3/2023
Terranova becomes a Benefit Corporation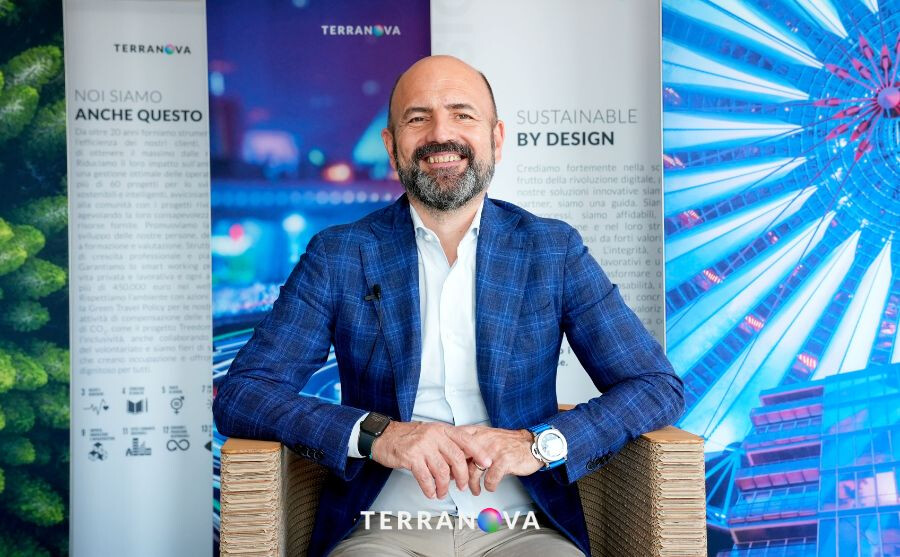 With the new Articles of incorporation it strengthens its commitment to environmental sustainability and social welfare
Terranova, a leader in software for smart cities, is proud to announce its new status as a Benefit Corporation, underlining its ongoing commitment to environmental sustainability, social wellbeing and a safe and inclusive work environment. This important change enshrines the company's desire to pursue goals beyond mere profit and to act responsibly towards people and the planet.
Being a Benefit Corporation is a significant step for Terranova and reflects its dedication to creating a positive impact on the society in which it operates, documented in the Sustainability Reports published over the past three years. With the adoption of these new articles of incorporation and a new Governance that places ESG objectives at the top, the company is committed to considering the interests of all its stakeholders, including by directly involving them in the strategic decisions of its business.
As proof of its work in terms of sustainability, Terranova was a finalist, among more than 600,000 analysed companies, in the latest edition of the SDA Bocconi Best Performance Award for the hot topic 'The company that generates value and social welfare'.
CEO Alessandro Vistoli says
The decision to become a Benefit Corporation stems from the need to recognise the many best practices we already had in place. Indeed, we are convinced that companies should be agents of positive change in the world, which is why, in addition to our goals of creating economic value, we want to take responsibility for concrete social and environmental progress. Our impact, also thanks to the software products we develop, is really positive, measurable and now also transparent.
As a charitable company, we will continue our commitment to focus on and promote sustainable practices, including by always adopting new policies and procedures that promote diversity, inclusion, environmental sustainability and social responsibility. We will also strengthen our relations with stakeholders, including third sector organisations, research institutes and trade associations, to address the social and environmental challenges facing our society.
Change requires collective efforts and we are excited to join forces with other companies, organisations and individuals who share our values. Our transition to a Benefit Corporation is just one point in our journey towards ever greater sustainability.
Contact
Want to know more?
We'd be happy to talk more in detail about your needs and explore how we can become your ideal partner, to assist you in your business venture of innovation, digitization and sustainability